Knowledge, Attitudes & Practices Survey (KAPs)
The Project Management Coordination Unit (PMCU) formerly the Solid Waste Project Unit (SWPU) is the agency within the Ministry of the Environment & National Beautification with the responsibility of implementing the ISWMP.
In 2012 the SWPU contracted the services of a local research and marketing firm to undertake a Knowledge, Attitude and Practice (KAP) Survey to objectively assess the effectiveness of the education and public outreach initiatives of the ISWMP as well as to provide valuable insight of the KAPs of the general public with respect to solid waste and environmental matters in general.
The empirical results from the KAP survey are as follows:
84% of respondents were very interested in state of their environment
82% of respondents felt that the responsibility of environment lies with the individual
77% of respondents were aware of waste reduction, waste reuse or waste recycling activities on island
54% of respondents were involved in waste reduction activities
69% of respondents were involved in waste reuse activities
69% of respondents were involved in waste recycling activities
41% of respondents were separating household waste
17% of respondents were currently involved in homes composting activities with a further 47% willing to practice home composting
78% of respondent did not support the burning of garbage
85% of respondents believed that initiatives of ISWMP were effective but still needed even more programmes
73% of respondents had reusable shopping bags in their household while only 22% used them frequently
98% of respondents were aware of Mangrove Pond landfill
43% of respondents were aware of Sustainable Barbados Recycling Centre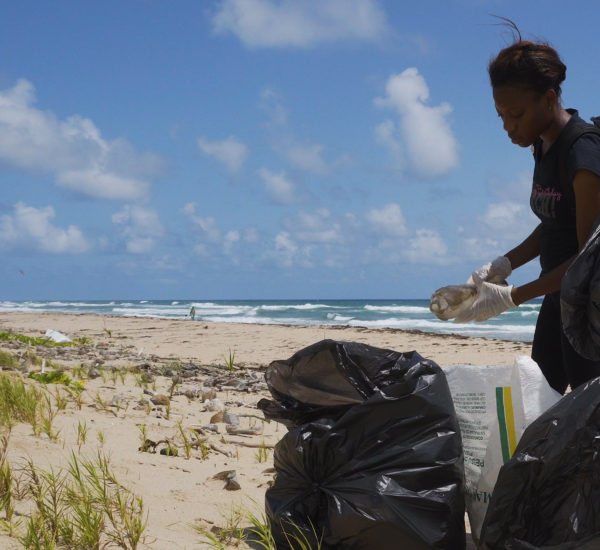 Barbados is leading the way in Solid Waste Management in Caribbean
The Integrated Solid Waste Management Programme (ISWMP) for Barbados represents a long term infrastructural plan which includes physical and non-physical components to ensure that solid waste is managed both effectively and efficiently while preserving the health of its residents and the external environment.
Barbados, although it is considered by the international community to be a Small Island Developing State (SIDS), has made considerable forward strides with respect to solid waste management and its progress is comparable to larger, more developed countries such as Canada, Sweden and Germany.
For example, the inclusion of the operations at Sustainable Barbados Recycling Centre (SBRC) in 2009 as Barbados' Solid Waste Management Centre has resulted in approximately 70% diversion of solid waste from the Mangrove Pond Landfill, therefore significantly extending its lifespan as well as making it more sustainable.