Community Health Fair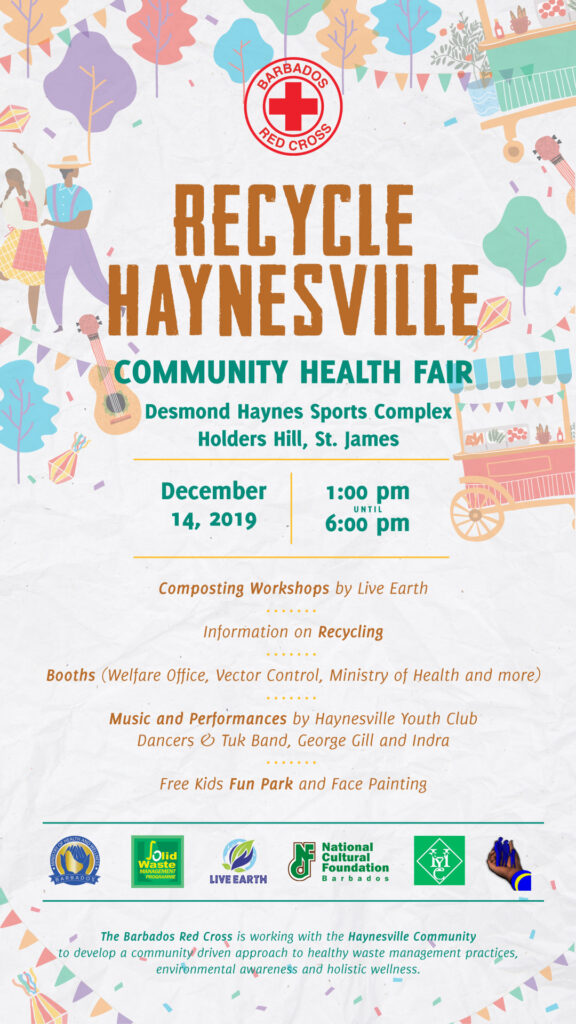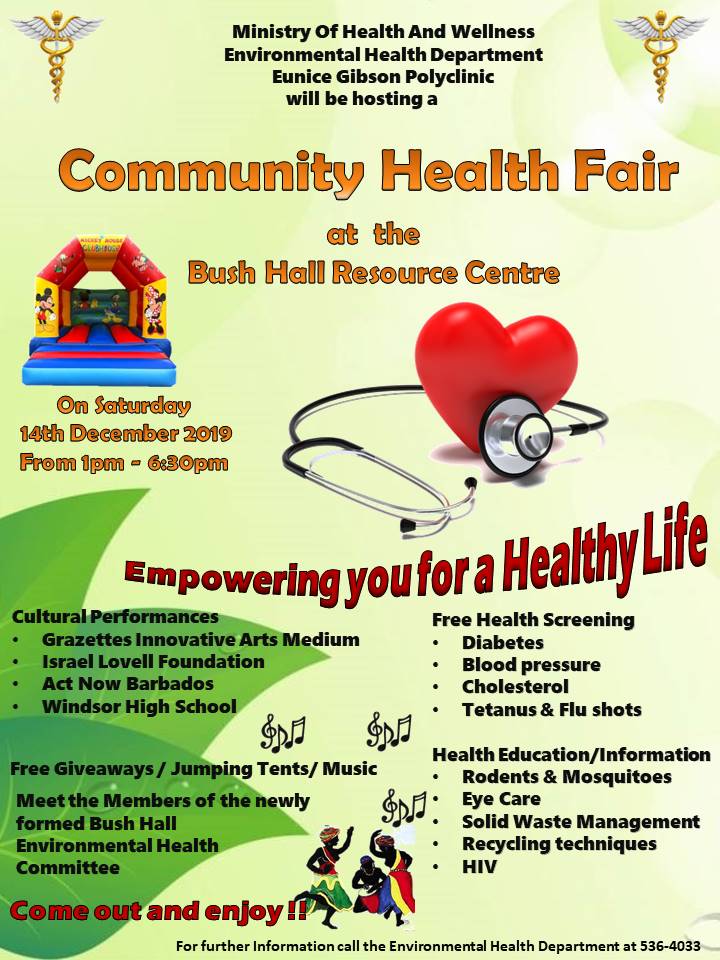 National Rodent Control Campaign
The Ministry of Health and Wellness, in November 2019, will be undertaking a National Rodent Control Campaign from Oistins, Christ Church to Brandons, St. Michael.
Please see the flyer below for information for you to assist with this most important national initiative.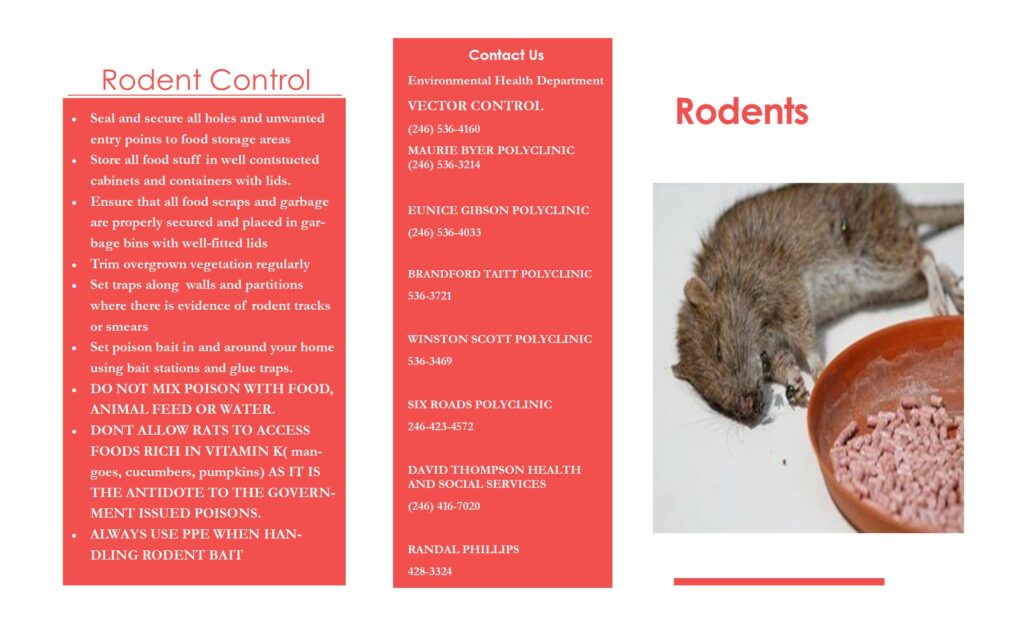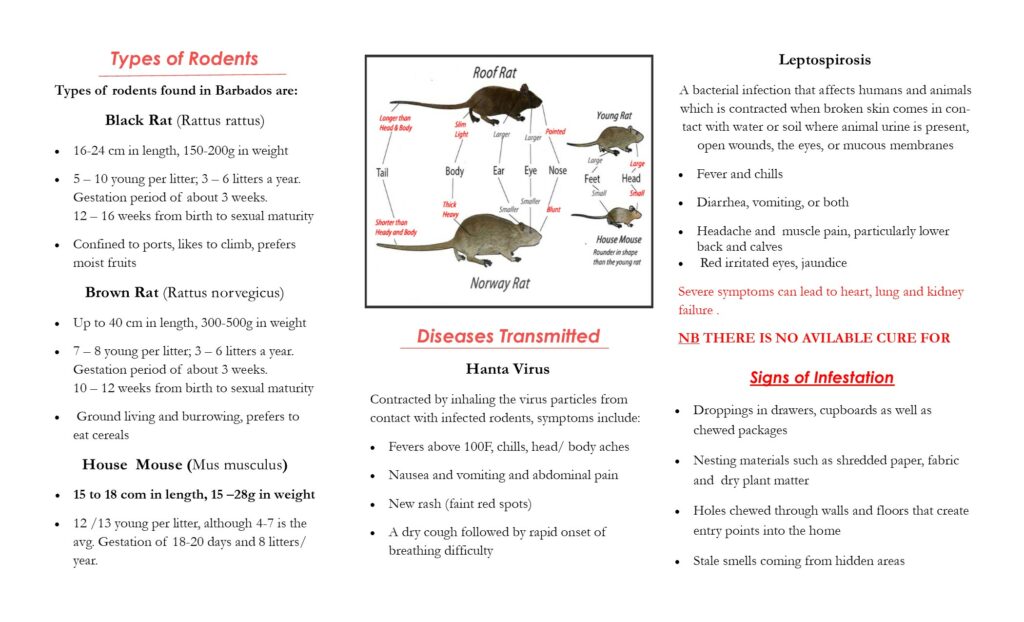 For more information on the Campaign please download the PDF file below.